Fall Clothing Swap at The Bay Centre – Sept 26, October 3 and 4
The past few months have been challenging and we want to bring you some comfort this fall with a wardrobe update for free!
Join Used.ca, the Makehouse and the Bay Centre for our Clothing Swap on October 3rd and 4th! Registered participants will leave with up to 10 new-to-you items, just in time for the fall season.
Due to limited capacity, participation in the clothing swap must be booked in advance through the online booking system available at https://themakehouse.ca/…/clothing-swap-at-the-bay-centre
Clothing drop off will take place on Saturday, September 26th from 11 am to 5 pm at the Bay Centre located at 1150 Douglas Street in Victoria BC. Although you do not need to book an appointment to drop off clothes, you do need to be a registered participant in the Clothing Swap prior to donating clothes. You will need to drop off your clothes on this day in order to secure your pre-booked spot. We thank you for donating washed items with no rips or stains.
Clothing Swap will occur on Saturday, October 3rd from 10 am to 6 pm, and on Sunday, October 4th from 11 am to 5 pm at the Bay Centre.
There is a maximum of 6 guests permitted in the shop at one time. You are permitted to book up to 6 spaces within a 30-minute block for social bubble group bookings.
Clothing Swap appointments are first-come, first serve.
Full Clothing Swap Guidelines are available here: https://bit.ly/3mGKxnZ
National Philanthropy Day Giving Hearts Honour Roll – now until September 15
National Philanthropy Day has provided an opportunity for the community to gather to celebrate the impact generosity has on our community and learn new skills to apply to enhance the philanthropic sector. This year, for the first time ever, the AFP Vancouver Island Chapter will host the 21st Annual National Philanthropy Day Celebration virtually during the week of November 15th, 2020. 
Despite the countless challenges that our global community has faced, the generosity of our neighbours near and far has been overwhelming. Our community has come together in unique, innovative, and caring ways to support one another. We strongly believe that this needs to be celebrated.
While we will not be able to execute our usual in-person events this year, we have adapted NPD programming to provide the Vancouver Island community with an opportunity to highlight outstanding acts of philanthropy, learn from one another, and celebrate together during these uncertain times, while respecting the health and safety of everyone.
Our AFP Vancouver Island Chapter President Colleen Bronson says, "It has been an extraordinary year, and we are excited to be providing our Vancouver Island community with an opportunity to celebrate everyone who has stepped up in extraordinary ways. Philanthropic deeds come in all different shapes and sizes — charitable giving, volunteering, advocacy, etc. — and on National Philanthropy Day this year, we want no act of kindness to go unnoticed." 
This year we will celebrate and learn together in the following ways: National Philanthropy Day Giving Hearts Honour Roll, Virtual Philanthropy Café Masterclass, and the Coast Capital Savings Power of Youth: Giving Hearts Workshop.
Do you know an individual, group, or organization that has responded to our community's unprecedented needs in unique and generous ways?
This year, we are postponing our regular 6 awards categories and instead have created a new "NPD Giving Hearts Honour Roll" presented by Coast Capital Savings to celebrate the outstanding acts of individuals, groups, and organizations that responded to unprecedented needs in our community in unique and generous ways. We hope to capture the breadth and depth of the generosity in our community and inspire others to continue finding creative ways to be kind and help one another. 
The AFP Vancouver Island Chapter is now accepting award nominations. Nominations are open to the entire community and will be accepted until September 15, 2020. By nominating community members free of charge, you have the chance to show appreciation for outstanding neighbours, friends, and local change-makers. This is your chance to remind our community how giving hearts change the world, one act of generosity at a time. Nominate here.
Greater Victoria Crime Stoppers Shred-A-Thon – September 12
Greater Victoria Crime Stoppers is holding a community "Shred A Thon" on September 12th between 9 am-12 pm in the Tillicum Centre parking lot.
For a Cash donation to the Crime Stoppers program, come and shred all of your personal documents in a secure shredding machine.
Protect yourself from identity theft! More details here.
Sidney by the Sea Virtual Run/Walk – September 20 – October 18
Sidney by the Sea Run/Walk goes virtual this year! You can walk, run, jog the traditional distances of – 8k, 5k and Kids Run or you can go further and sign up for the 10k distance. You choose.
Get your friends, coworkers, and family to sign up and join your team to be eligible for prizes.
Every participant will receive endur Technical Souvenir Socks, a Finisher's Medal & Lanyard and you will be sent a downloadable race number to print off and wear during your event.
(Register early to guarantee your sock size)
Raise money for our two local partner charities – it's easy! Saanich Peninsula Hospital and Healthcare Foundation Shaw Centre for the Salish Sea. Register here.
Victoria Hospice Hike for Hospice – September 15-30
After being postponed due to COVID-19, Hike for Hospice is back in a new format!
From September 15-30, you are invited to Hike for Hospice, starting at the Victoria Hospice Community Support Centre on Chatterton Way. From there you can head out on a lovely, self-directed 3km walk around Rithet's Bog which is located directly across the street!
The Community Support Centre will be the home to the Tree of Remembrance, where you can write the name of a loved one on a leaf and hang it on the tree.
Gather your "bubble" or enjoy a socially distanced walk all in support of end-of-life care. Dogs on leash welcome, and as always, there will be a prize for the best-dressed dog!
Funds raised from Hike for Hospice help provide care and comfort for patients, as well as support for families through bereavement services available at the Community Support Centre.
Register today at victoriahospice.org/hikeforhospice
Greek Fest Drive Through – September 4-7
YES, IT'S HAPPENING! We are excited to announce that Greek Fest is back this year with delicious Greek food favourites, our new safe and easy drive-thru pickup, online ordering and ticketing, and incredible cultural exhibit tours by reservation! The 19th Annual Victoria Greek Fest will take place on August 28th – August 30th  and September 4th – September 7th, at the Greek Community Centre located at 4648 Elk Lake Drive!   
With the help of Island Health (VIHA), Greek Fest 2020 is prioritizing a safe and healthy environment to align with all necessary COVID-19 related precautions. This year, for the first time in Greek Fest history, our event will take place as a drive-thru and online ordering event! Our health and safety-conscious procedures are specifically designed to allow for easy, contactless food pickup so we can keep this beloved community tradition alive during these unprecedented times. With the help of our loyal and dedicated sponsors, VIHA, District of Saanich and our amazing community, we anticipate many event attendees and two highly successful weekends to close summer 2020.
Greek Fest 2020 welcomes the entire family, offering an array of authentic Greek appetizers and mains, desserts, baked goods, and refreshing beverages. Just like previous years, Greek Fest is proud to also feature authentically roasted lamb prepared according to tradition (not to be missed)! As well as souvlaki, spanakopita, baklava, loukoumades and much more.  Bring your appetite! Order online here.
2020 State of the Island Economic Summit – October 27-29
The 14th annual 'State of the Island' Economic Summit – Virtual Conference – Oct 27-29
The Economic Summit is an annual gathering of business, community and government leaders sharing ideas, asking questions, networking, learning about new initiatives, and exploring opportunities.
The world is changing, and so is the Summit…
This year features five plenary presentations, twelve panel sessions on themes such as Indigenomics, innovation, tourism, art, the digital economy, and local goods production, an interactive trade show, problem-solving chat groups, one-to-one meetings, and more. Delegates will have plenty of options and flexibility to attend sessions live or watch recordings on their own schedules. All Summit delegates receive a complimentary 6th annual State of the Island Economic Report.
Registration is open at viea.ca. Don't miss out, buy your tickets now!
It's never been more important to connect. Be part of shaping the future of our Island economy.
Westcoast Motorcycle Ride to Live – September 13
The Westcoast Motorcycle Ride to Live
It's More Than Just A Ride, It's A Chance To Save Lives!
Sunday, September 13th, 2020
Right now, 1 in every 7 Vancouver Island men is diagnosed with prostate cancer.
The Westcoast Motorcycle Ride to Live raises awareness by staging this event focused on Prostate Cancer early detection and prevention.
We have raised over $650,000 towards education and research right here on Vancouver Island. 
Even though this year's Ride to Live is going to be a virtual event, it is still true Island event! 
We ride for our dads, our brothers and our friends.  
Who will you be riding for? Register now: https://www.islandprostatecentre.com/ridetolive/
Victoria HarbourCats Baseball – WE WILL BE BACK!
Despite the cancellation of the 2020 season due to COVID-19, the Victoria HarbourCats are gearing up for what will be a celebratory season and a return to West Coast League baseball in 2021.  Season tickets, 10-game flex packs and merchandise are now on sale through the HarbourCats offices at 101-1814 Vancouver Street, or by calling 778-265-0327.  Merchandise and 10-game packs may also be purchased on-line through "The Cat Shop" at https://victoria-harbourcats-official.myshopify.com/.  
Help support the best summertime sports entertainment in the City and lock in your 2021 tickets today!  Offices open 10-5 Tuesday to Friday.   
Note: Thanks to all our fans who purchased 2020 game tickets or flex-pack vouchers!  Please keep them in a safe place and we will happily exchange them for tickets or vouchers to any regular-season game in 2021 once the schedule has been released.
For more information, follow the HarbourCats at www.harbourcats.com  or at our Facebook page at https://www.facebook.com/groups/harbourcats
Buy Local Cowichan
In the wake of the unprecedented economic interruption that the COVID-19 pandemic has created, #cowichanstrong has partnered with Economic Development Cowichan and a coalition of other local business organizations to mount a cross-platform awareness initiative to encourage Cowichan Valley residents to purchase goods from local stores and service providers.
It is widely known and understood that small businesses are the backbone of the Canadian economy. Now, more than ever it is vitally important that we make an effort to keep dollars within our communities so that their effect on financial recovery is multiplied through the recreation of previously lost jobs.
Just as a rising tide floats all boats, a contemplative and compassionate look at the way we spend our money will play an important role in the way we navigate these uncharted waters of our "new normal." https://www.buylocalcowichan.ca/
Habitat for Humanity $200K in 100 Days – June 23 – September 30
Habitat for Humanity Victoria is inviting the Greater Victoria community to come together to help give eleven local families a hand-up into stable, affordable homeownership.
Recent events have highlighted just how important a safe and stable home can be. The uncertainty we have all experienced this year is the ongoing reality for many families coping with housing instability. Our partner families work hard to provide for their children, but it can be a struggle to maintain safe, stable housing when you have to choose between rent, childcare, paying the bills or buying groceries. 
With your donation, you are giving them a hand-up into an affordable home to call their own, and helping them achieve a stable future that will benefit their children and strengthen our local community for years to come.
You are the key to a brighter future for these families.
Donate today at www.habitatvictoria.com/youarethekey
2020 Our Place Hungry Hearts Mac and Cheese Competition – August 8- September 8
Go to www.ourplacesociety.com and find out what great restaurants are competing for the title of Favourite Mac and Cheese in Greater Victoria.
The contest runs August 8 – September 8.. Vote on your favourite dish and the winner will be announced during Hungry Hearts – A Virtual Gala, Saturday, September 12, 5 pm. Catch it online!
Support our restaurants, support Our Place and support our community!
2020 Our Place Virtual Hungry Hearts Gala
Go to www.ourplacesociety.com to join us live for a virtual gala on Saturday, September 12, 5pm. Enjoy great live music, cooking demos, auctions, a Q and A with the new CEO of Our Place and more.
As well, we'll announce the winner of Greater Victoria's search for the best Mac and Cheese!
Kidsport Play it Forward – September 14-24
2020 is different! Like organizations and businesses everywhere, KidSport Greater Victoria is hard at work trying to work out how to do things differently this year – with the ultimate goal of raising funds to continue to support local kids and families in need through access to sport.  Inspired by their single biggest fundraiser of the last three years, the Jon Montgomery Pizza Pigout, KidSport Greater Victoria is excited to be reimagining a very different concept for 2020.
Play it Forward has committed 50% of corporate sponsorship to the purchase of goods and gift cards from local businesses who have supported us during better times. These items will be featured in a large, online silent auction, happening Sept 14 to 24th! For more information, visit www.jonmontgomerypizzapigout.com. For a look at the auction, go direct to www.elevateauctions.com/KidSportYYJ.
Pacific FC Tailgate @Home – September 6
Pacific FC has partnered with Sysco@home and we want you to Tailgate @Home this weekend!
Go To Sysco@home and enter the promo code TAILGATE for 20% off of all their deliver at home groceries! You cannot beat their bacon!!! And their burgers and tenderloin are exquisite!
Send in your best Tailgate Pictures on Sunday September 6 during the Pacific FC vs Edmonton FC soccer game shown on Chek TV using #sysco@home and #paintthetownpurple and we will pick the 3 top Tailgates! Then YOUR COMMUNITY will pick the WINNER to have a Social Distanced Tailgate Party compliments of Sysco with members of our Pacific FC Pro Soccer Team when they return home from Charlottetown PEI.
24TH Annual UVic Golf Classic – October 3-9
Join the UVic Vikes Golf Team as they host a week-long virtual tournament in support of their program. Play a round of golf at your favourite course, submit your score card, be eligible for prizes, receive a Golf Classic gift box, all while supporting student-athletes! 2020 has turned into a challenging year, and the Vikes could use your support more than ever. 
Date:
Saturday, October 3rd – Friday, October 9th, 2020
Location
: Your preferred 18 hole golf course
To date, the Golf Classic has raised just over $1 million for the UVic Vikes Golf Team, with $40,000 raised just last year. Your support is appreciated as we continue to offer and create opportunities for Vikes varsity student-athletes, preparing them to be leaders in sport and our community. 
SMC Club – September 24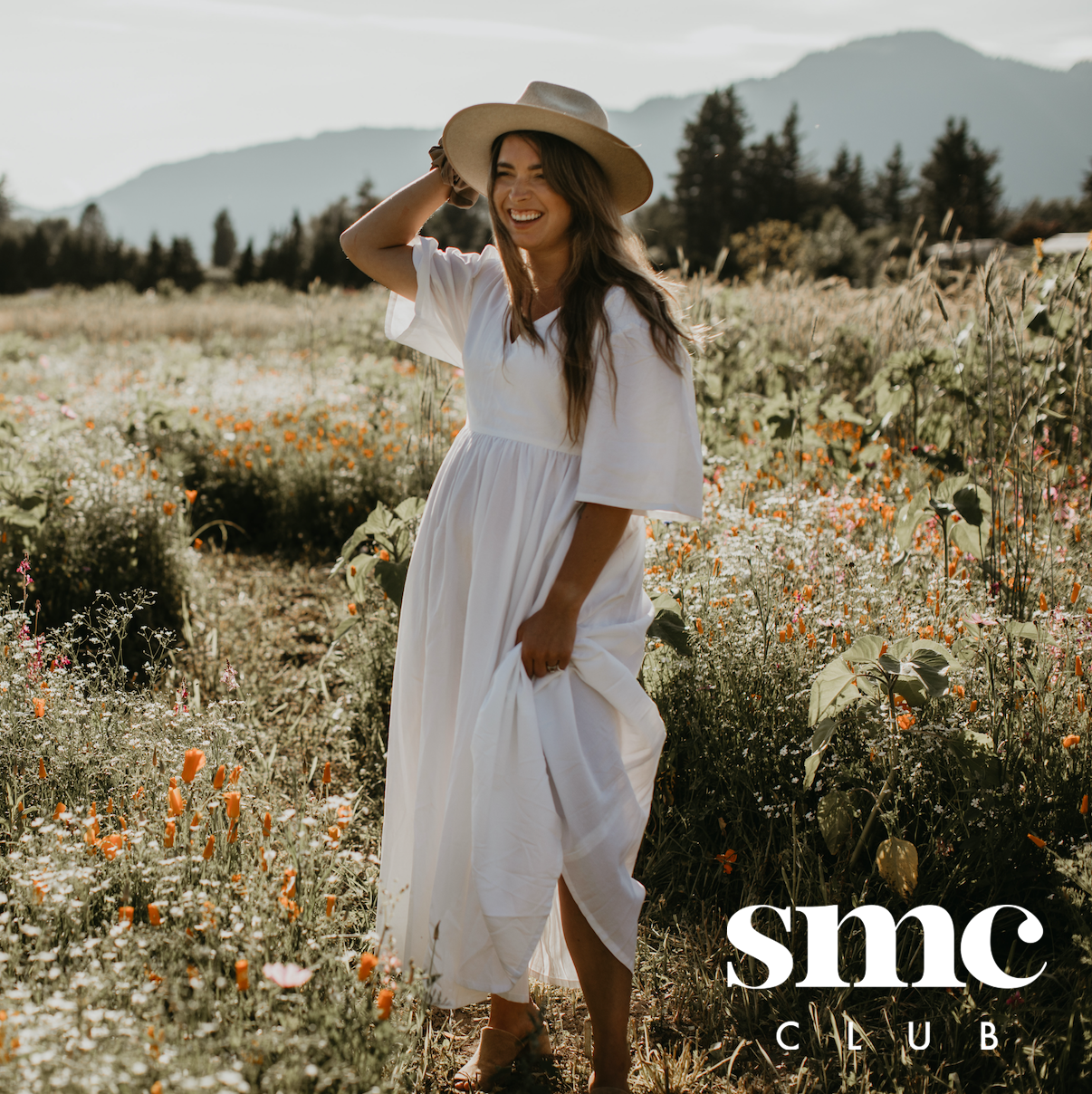 Right now is the perfect time to try new strategies to grow your business virtually. September's SMC Club content will help you update your current online presence and make meaningful relationships to grow your following.
CREATING VALUABLE INFLUENCER PARTNERSHIPS
September 24 @ 10:00am (PST)
This presentation will walk you through start to finish on how to create a successful brand/influencer partnership. Codi will highlight ways to discover the influencers in your niche, questions to ask to ensure those influencers are a good fit for your brand, what to consider when making a partnership and follow up questions to determine your success. Codi Lynn is the motherhood travel blogger behind Creative Wife and Joyful Worker. This year marks six years of blogging and her third year running her blog and social media accounts as a business.
Go By Bike Week – September 28 – October 4
Bike to Work Week is back with a new date, new name, new activities, new safety protocols, but the same goal of getting more people riding bikes throughout Greater Victoria. The new name, Go By Bike Week, is intended to add a new level of inclusivity to Greater Victoria's largest, free, community event. Event participants can register themselves, and either their workplace or family team, online at GoByBikeBC.ca/register for a chance to win a Grand Prize Norco E-bike! This year's event is shifting focus from large in person events to bike activities people can take part in online events and a limited number of Celebration Stations with physical distancing. This event highlights some of Bike to Work Society's most popular Neighbourhood Rides, hosting fun online bike events, and debuting a new collectible sticker scavenger hunt.
Event dates: Monday, September 28 – Sunday, October 4, 2020
Online registration & more info: https://logmyride.gobybikebc.ca/register
Peninsula Co-op Fuel Good Day – September 15
Peninsula Co-op has generously chosen Help Fill A Dream Foundation as the receiving charity for its annual Fuel Good Day!
Fill up your tank on Tuesday September 15 and support the foundation in providing relief and comfort as well as dreams and memories for Island families. #FillUptoFillDreams
What: Co-op Fuel Good Day
When:  All day Tuesday, September 15th
How it works:  Visit participating Peninsula Co-op locations on September 15th and fill up your tank. Thanks to Co-op's generosity, 5 cents from every litre of gas or diesel sold that day will be donated directly to the Foundation.
Let's Skip UrbaCity 2020 Together! 
Due to COVID-19, we can't host UrbaCity 2020 in downtown Victoria this September. But wait! To continue to support our charity, Island Prostate Centre, this September we're all going to grab our ropes and skip it!
Share a photo or video of yourself skipping and use the hashtag #ISkippedUrbaCity – double-dutch, blind-folded, or choose your own skipping challenge. Participants could win a sweet prize – enter by October 2nd for a chance to win!
Full details are on the UrbaCity website. 
Don't Skip Our Charity
You can help by joining us in the UrbaCity skipping challenge, or by donating. Island Prostate Centre can't afford to be skipped in 2020 – 63% of their annual revenue comes from community events that have been cancelled this year. IPC is an independent non-profit, and does not receive any government funding – they depend entirely on the generosity of our local donor community.
Donate on the UrbaCity website. 
Victoria Symphony's Vivaldi Four Season – October 1
The Victoria Symphony launches its virtual season with perennial favourite Vivaldi's Four Seasons featuring our own Concertmaster Terence Tam. See the premiere October 1 @ 7:30 pm at victoriasymphony.ca. The concert is free to watch and will be online and available until October 30, 2020.
Clean Out Your Closet For the Cure – Now until October 4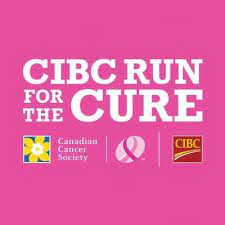 Support the Canadian Cancer Society in its commitment to creating a future where no one fears cancer.
By simply cleaning out your closet, you can 'spark joy' and contribute to cancer research, compassionate support services and advocacy on behalf of all Canadians.
Simply post your items to Used.ca and add #CleanYourClosetForTheCure in the description.
When someone purchases your item, you can then donate the $ to the Canadian Cancer Society.